HAPPY ELEPHANT presents Cupid's Curry for a limited time.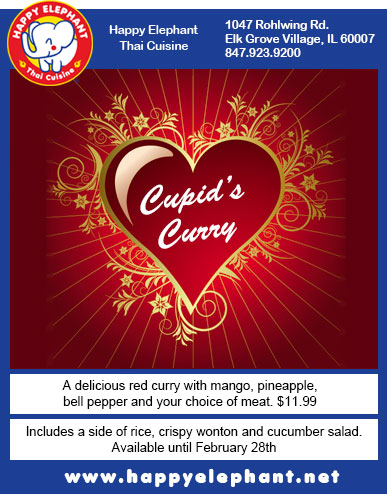 A delicious red curry with mango, pineapple, bell pepper and your choice of meat.
With a side of rice, crispy won ton and cucumber salad. $11.99.
This promotion is available until February 28, 2013.
Please complete our mailing list to receive information about Happy Elephant specials, promotions and discounts.